Case dismissed for lack of probable cause. Case dismissed against a psychiatrist pertaining to an allegation of substance abuse and improper prescription writing.

Murder case dismissed for lack of evidence after the case had already been indicted in Mahoning County, Ohio. Client did NOT plea to any underlying charges.

Not Guilty after a bench trial regarding an allegation of menacing pertaining to a misunderstanding about the driving route of a young man due to a detour in traffic.

Not Guilty of assault of young man charged in a bar room brawl. There was video footage of the defendant fighting. The defense was that, although the man had been in a fight with another man that evening, he had not been in a fight with the alleged victim presented at trial. The jury found him Not Guilty of assault.

Noteworthy Cases



Criminal Cases:

Not Guilty of Murder. Co-defendant in a botched attempt to steal copper was killed by a third party. After a jury trial, the client was found guilty of involuntary manslaughter and attempted aggravated burglary.

Not Guilty of all charges. Individual charged with domestic violence and obstruction.

Not Guilty of Felonious Assault. Recent college graduate charged with a felony of the second degree pertaining to an allegation in Akron, Ohio. The individual was facing a potential eight year prison sentence if convicted. Jury returned a verdict of not guilty to all charges.

Not Guilty of Felonious Assault and Burglary. Young man charged with burglary and felonious assault out of Alliance, Ohio. During trial a motion for acquittal was granted as to one count and the jury returned a verdict of not guilty as to the remaining charge



Not Guilty after a jury trial pertaining to a DUI charge for a young lady pulled over and vomiting in the car while officers were present.

Not Guilty after a jury trial for a gentleman charged with aggravated menacing in which he had sent a doll baby with an ice pick stuck in the back of the head and made various comments at various places to his estranged wife. He was found guilty of a lesser included charge of disorderly conduct and received a small fine.

Not guilty of Manslaughter. After a jury trial, woman found not guilty of the shooting death of her boyfriend.

Not guilty of all charges after a jury trial. Father accused of obstruction of official business and filing false report of child abuse. The father filed a report with the police after being concerned for the welfare of his daughter pertaining to the conduct of the mother's new live in boyfriend.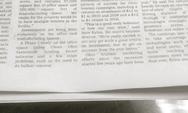 Call Today:

1.888.743.4112